Here is my 2019 children's Christmas gift guide. A few of the items I've been given for review in the past, like the eat sleep doodle pillowcase, but there is nothing on this list that has any PR strings attached. I just really like them! :)
Before we start, my main advice is never pay RRP. Shop around, check out the discount and coupon sites, and always make sure you're not missing out on potential
cashback
. Similarly, don't be afraid to go homemade or second hand; even if you need to get big play equipment or
furniture
shipped with
Shiply
or the like, it can still work out much cheaper. For buying new I recommend first trying the discount stores like
Bargain Max
,
XS-Stock
,
B&M
, etc, as they have some awesome deals.
As the guide itself is quite long I've broken the guide down into various categories for easier reading:
Stocking Fillers
Interactive Pets
Get Creative
For The Little Ones
Let's Pretend! (role play)
The Great Outdoors
STEM
Cuddly Toy
Okay, here we go!
---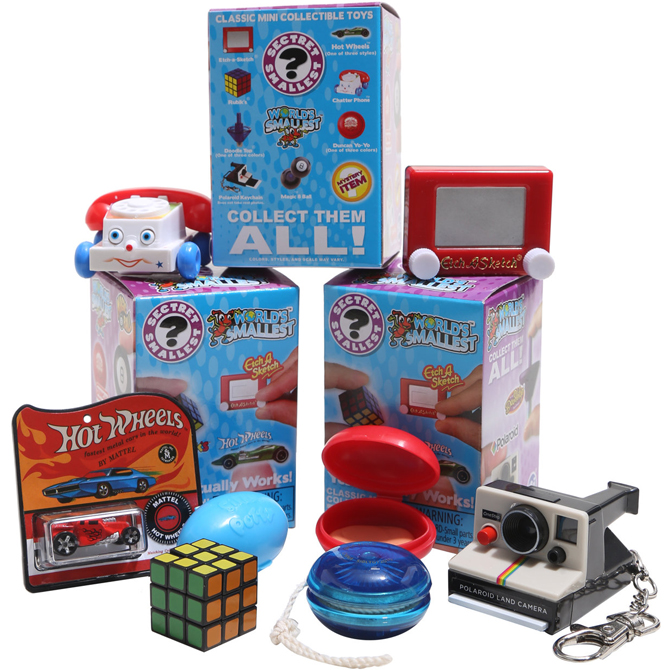 STOCKING FILLERS
Marianna has been bitten by the Twisty Petz (£5+) bug so we'll be getting a couple of those for her stocking, or at least an off-brand alternative, and I'll also be hitting up
WowTastic
- they offer tons of party bag type stuff, with free shipping on orders of £10 and over. Other ideas to prevent sugar overload include hair bows, toy cars, Lego minifigs, small puzzles (ball mazes, rubik's cubes, miniature jigsaws, etc), and the - in my humble opinion - ultimate stocking stuffer: the World's Smallest range (£5+). They are just so cool!
---
INTERACTIVE PETS
They're absolutely everywhere this year and range hugely in appearance, quality, and price tag! I have a big soft spot for
Rizmo
, though I definitely wouldn't pay RRP (£60) for it. Marianna desperately wanted a
VTech Myla The Magical Make-Up Unicorn
(£40) and pester power secured it; it's fairly good value for what it does, but its voice is annoying and if I could have steered her towards something else I would have.
On the less pink and sparkly side of things,
FurReal
have some great dinosaur pets, along with more exotic animals ranging from parrots to tigers, and
Fingerlings
have expanded their range into all kinds of weird and wonderful options.
---
GET CREATIVE
Arts and crafts are always a good bet when it comes to Christmas presents. There are lots of fab craft sets on the box which come with everything you need and nice simple instructions, from glass painting to candle making to DIY Board Games. We tried out
Eat Sleep Doodle
fabric colouring earlier this year, which is really fun, and you can also get colour in clothing from the
Selfie Clothing Co
. I've also got Marianna a
Smiggle
voucher because visiting the shop makes me feel like I'm seven again! For standard art supplies, The Works do lovely looking carry case sets from £10.
Other crafty ideas I would recommend include a LCD writing tablet (c. £10) which is like a high-tech version of a magnadoodle which will help you save untold trees, and a small light box for tracing or LED photo studio box (c. £10 a piece) which are perfect for photographing small toys and the like. If you prefer a gift that keeps on giving, consider a subscription box - there are
lots of different ones
out there and you can sign up for a full year or just a few months depending on your budget.
---
DOLLS AND ACCESSORIES
Okay, so dolls and miniatures are my thing, it's no secret. And there are lots of cool options on the toy shelves this year... it's just that most of them are way overpriced for what they are. Brand names are all, I know, but if you can convince your kids away you'll be able to avoid the worst of this year's crop! For younger kids I recommend
Lottie
; the dolls are reasonably priced and very well made.
For the older age range I'm loving the Lori Glamper (£29.99) - it's 1/12 scale so fine for those little L.O.L.s - and Mattel's new
Creatable World
dolls (£27.99 but they do come with a range of outfits). I don't think much of the big name doll houses being advertised this year, to be honest. If you can get away with it go for a cheaper one, or even second hand, and fix it up with new paper: my go to are the Pepin Patterns books, but you can do just fine with wallpaper samples. (I've got a handy list of 50 outlets who will post some to you for free
HERE
.) Below is a pic of an
old ELC dollhouse
I did up for Marianna - her 1/6 (Barbie) scale house is an old Sindy house with the same treatment.
---
FOR THE LITTLE ONES
In my opinion, there's very little point going overboard when it comes to young children. They won't remember, can even find it upsetting and overwhelming, and in all likelihood they really will prefer the cardboard box to play with! A keepsake present or two can be really sweet though, like a
personalised story book
you can read together, or something like Book of Everyone's personalised
Wise Words For Kids
which can be fun now and in the future.
Then, for play, my top picks this year are the Fisher Price Linkimals - pictured above is the Smooth Moves Sloth (£29.99), but the Moose does many of the same things and is retailing for £12.99. Another idea I really like are the stackable wooden rainbows on the market now; they're great for teaching colours and encouraging grip and co-ordination, and when they're too old to play with it you can still use it as a cute home decoration.
---
LET'S PRETEND!
Imaginative play is one of the best things about childhood, but even the most creative kid won't begrudge a little physical substance. When it comes to role play toys,
Melissa & Doug
are my favourite brand on the market: their wooden play food is fantastic quality and their play kitchens and houses are packed with cute little details. On the downside, they're kind of pricey - pictured above is the Star Diner which will set you back at least £120.
Casdon
are another brand I'd highly recommend - their realistic looking kitchenware is especially captivating, but they do everything from mini Flymo lawn mowers, to rotary washing lines, to tool benches, to baby doll car booster seats. If money's tight my top pick for this year is Asda's role play range. Their food truck play kitchen (£64) is adorable and their compact deluxe kitchen is just £35.
---
THE GREAT OUTDOORS
Beyond the ever beloved trampoline, there are some awesome garden toys available. There's laser tag (£15+), mud kitchens, and the Bilibo spinning seat (£20+) pictured above. It might take a few months before they see serious action, but all the classics are worth considering - scooters, bikes, kites, skipping ropes, roller skates, etc - and, wandering away from the beaten track, check out
Gubberloves
(kid sized rubber gloves), children's litter picking sets (you can even get
raptor pickers
!), seeds, garden tools, and all manner of wildlife habitats. Membership with your local wildlife trust, community farm, etc, might also appeal.
---
STEM
There are so many cool STEM toys on the market these days, catering to all ages and interests. Even so, you can't beat the old favourites. This year I've bought Marianna a pair of children's binoculars (£6+) and the i-SPY Book of Birds (£1.49) for Christmas, and the 2020 Guide To The Night Sky (£5.50) and a telescope for her birthday on January 1st. I know absolutely zilch about the latter so I spent ages researching trying to find one that didn't cost a fortune - but wouldn't be outgrown in five minutes flat. Eventually I went for the
ESSLNB 70mm
(£58.99). Fingers crossed it will do the job!
Other STEM options I've been impressed with this year are the Magformers magnetic construction sets [or
Smartmax
for younger kids], Bloxels video game builder (£13.99), Science Mad chemistry lab set (£24.99), and the super cute Coding Critters (£39.99).
---
CUDDLY TOY
Christmas, like The Generation Game, wouldn't be complete without one. My choice has to be the Fuggler; I just love everything about these things, right down to the plastic free packaging. Get them from Bargain Max for £7.99.
---
If you are able to, please consider donating to a
Christmas Gift Appeal
this year. Even a simple
greetings card
can make somebody's day.
---
For more like this, please click the image below: