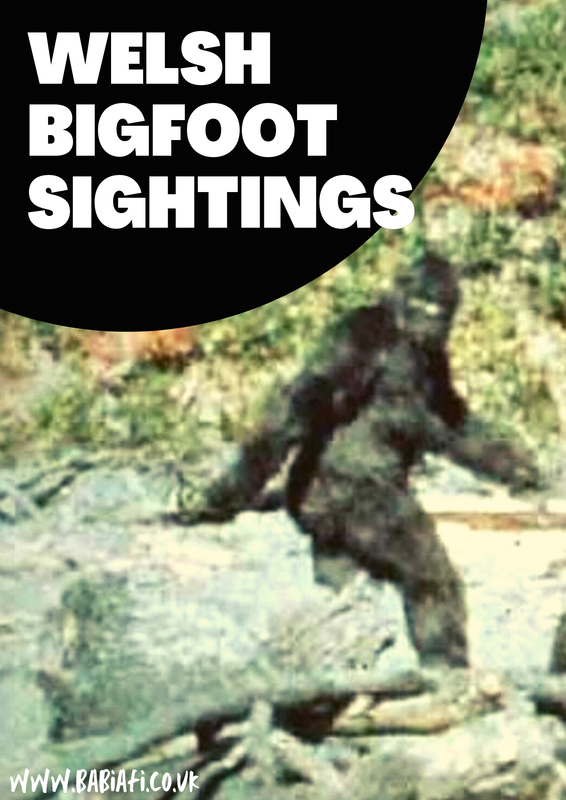 Bigfoot is the most famous, but examples of ape/human-like creatures are found all over the world. The Himalayas have the yeti, Australia has the
yowie
, and even the UK has the 'woodwose' or wild man who stands upright like a man but is covered in thick hair like an ape.
Admittedly far from the most regularly spotted cryptid in the UK, the online sightings map maintained by
Deborah Hatswell
nonetheless reveals dozens of encounters over the last few decades.
---
The most famous Welsh sighting is probably
Jason Parsons'
2016 video footage on Caerphilly Mountain which picked up a fair amount of tabloid interest.

He told the Daily Star Online:
"I had previously visited Caerphilly Mountain a few days before, and noticed plenty of the typical wooden 'X' type structures believed to be Bigfoot boundary markers. Upon my third visit, while walking up a trail, whether human or Bigfoot is unclear, I noticed an oddly broken twig.
I proceeded to film this stick, whilst talking and explaining to the camera what I saw. I did not notice at the time, but later on, while viewing the footage for editing, I noticed movement in the background. To my astonishment, I saw what I can only describe as a gorilla-like figure, slightly blended into the dark bush, but still having a clear form, just like a gorilla or Bigfoot creature might have."
Bigfoot and his brethren are often said to leave signs or markers using stones and sticks. These could be some kind of territorial warning, or perhaps a more complex method of communication along the lines of the disputed '
Hobo Code
' pictographs. Tree knocking and clapping are other alleged methods used.
---
Another Welsh sighting that made the press was that of Gwyn Weeks in April 2008. The
Gwent Gazette
reported:
A TERRIFIED Gazette reader captured these amazing snaps of a mysterious "ape-like" animal roaming a Tredegar woodland. Gwyn Weeks, aged 63, of Page Street, Tredegar was embarking on one of his regular trips to walk his dog around the lake at St James Park when he spotted something strange lurking in the woods. Mr Weeks said he could see something moving through the trees on the other side of the lake.
Retired steelworker Mr Weeks said: "It sent a shiver up my spine, my dog started barking, you could have knocked me down with a feather." Quick-thinking Mr Weeks immediately pulled out his mobile phone to capture the creature on film. He said: "My eyesight is not so good now so I zoomed in to have a look and I couldn't believe what I was seeing. At first I thought it might be one of those panthers you hear about round here, but it was more like a bear, it was quite ape-like. It could have been a yeti!"
The unbelievable 10-second clip shows an animal resembling a gorilla appearing to forage for food before briefly standing on two legs and disappearing into the trees quickly. Mr Weeks said he was glad he captured the footage as he feared no-one would believe his amazing encounter.
He said: "I was out of my wits with fear, I jumped back in my car and was out of there in a flash. Some people I've shown the film to reckon its a wind-up but at the end of the day I know what I saw."
Tredegar Crime and Disorder Reduction Officer Tony Davies said he was unsurprised by the reports and police would be looking into the matter. PC Davies said: "We take reports of yetis quite seriously. The neighbourhood policing team will be upping their patrols and will do their best to persuade the yeti to go elsewhere."
I failed in my quest to find any of the original footage online. Presumably the Gwent Gazette archives have the original pics if anyone wants to take up the baton!
---
Whatever these creatures are, they're certainly not confining themselves to the south of Wales. I first read about Ray Moore's 1966 sighting in Deborah Hatswell's 2020 book
Childhood Witnesses of Paranormal Creatures
. Moore recounted: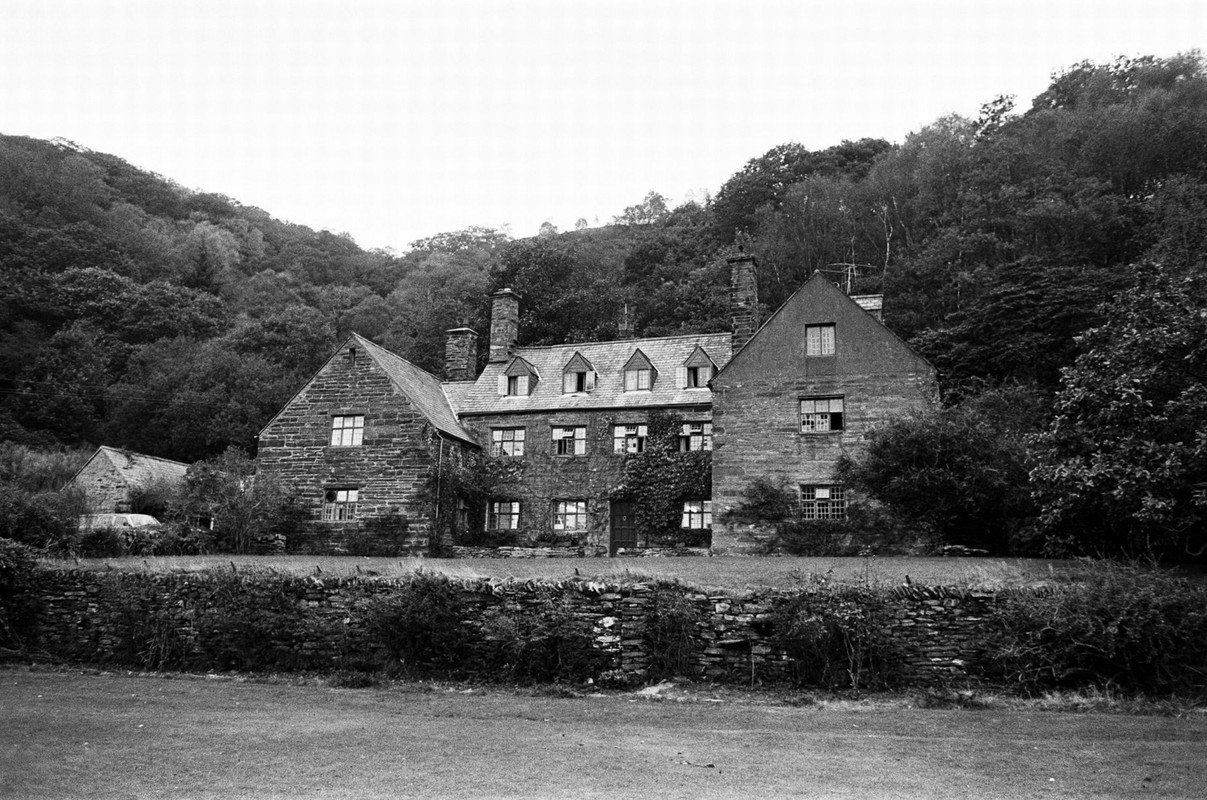 "It would have been about April May 1966 not too cold not quite summer, I was 13. It was my school's turn for the third year to have Plas Dol Y Moch outward Bound centre for a week, it had been gifted to Coventry Council by an old widow for disadvantaged kids to allow them to experience the wilds of the countryside and is still functioning to this day. We would go canoeing, rock-climbing, abseiling and all that stuff, it was great. Also we were taught Orienteering, finding our way in the dark through woods using a map and compass.
So this night we were paired up and given instructions on how to use them to navigate the woods at the back of the Centre (which was a huge Manor House affair) me and my mate were first to set off through the woods, it didn't take long to get through maybe half an hour. So we come to the path that leads back to the centre down a steep slope, this is when something very big came crashing through the trees and bushes to our right, me and my mate just stopped dead still and looked at it, it was sort of roaring as I remember, it was like a huge black shadow, it was that fast, but you could tell it was thick and bulky.
We just dropped all our maps and stuff and ran like hell back to the centre and aroused all the staff to what had just happened. The funny thing is they believed us straight away and called the police, not once did they show any doubt at what we were telling them especially as my mate described it as a giant ape, the police questioned us very sympathetically and organised a search, I don't know what happened to all the kids about to follow us through the woods, in fact we never really talked about it, strange as it seems.
I or my mate back the had never heard of Bigfoot or any such things but I did have a deep interest in UFOs as I had stood underneath a large golden one when I was about eight or nine.
The previous day we were all taken to a local church to see a giant hand print left in a rock said to have been thrown at the congregation as they left Sunday mass, we all took turns in putting our hands into the print to gauge the size, as I remember it was pretty big, this place took me years to find out the name of the village and church its Maentwrog, Twrog's Stone!!"
Twrog
, a sixth century Welsh saint who founded the church at Maentwrog (or a mountain dwelling giant, depending on your source), is said to have thrown the stone from the top of Moelwyn mountain to destroy a pagan altar in the valley. Alternative folklore has it that Twrog lobbed the stone at a she-devil he was doing battle with. Still another tale has it that the stone is the gravemarker of the Mabinogion's
Pryderi
, King of Dyfed, who was said to have been buried at Maentwrog after his death at Afon Glaslyn. More scientific minded researchers maintain that it was likely a pre-Roman boundary marker. Either way, local legend has it that anyone who rubs the stone will be drawn back to Maentwrog at some point in the future...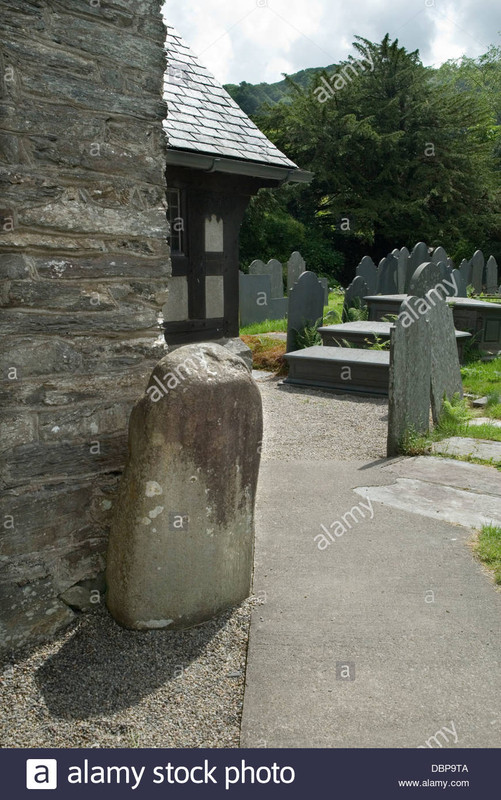 ---
Historical accounts also tell of Bigfoot like creatures. Snowdonia is said to be the home of the Brenin Llwyd (Grey King), who is deemed responsible for the fates of those lost on the mountains' peaks. The Unexplainers did a whole show on it in 2016.
Nick Redfern
wrote about the possibly connected Nant Gwynant myth of the Cave of Owen Lawgoch, said locally to be the abode of the hairy man, in his 2015 book
Man Monkey: In Search of the British Bigfoot
:
Oll Lewis' research has revealed that long, long ago, villagers and shepherds in the area of Nant Gwynant were plagued by a silent and stealthy thief who would break into their homesteads under the protective covers of shadow and darkness on a disturbingly regular basis.
Those same villagers and shepherds would awaken to find that their goats and cows had been inexplicably milked, much-needed food was stolen, and a number of sheep were taken during the night, never to be seen again, their unfortunate fates surely sealed. The carnage and thievery, says Oll, "went on for some years and every time anyone laid a trap for the thief it never took the bait and the finger of popular suspicion passed from ne'er-d'-well to ne'er-d'-well, with each suspect's guilt eventually being disproved."
So, what – allegedly, at least – was the true nature of the nightmarish beast said to have been roaming the densely-treed, ancient valley? According to North Wales-based legend it was a creature of undeniably primitive proportions and terrifying appearance, one that seemed intent on tormenting the people of the picturesque area whenever, and however, possible, as Oll notes: "One day a shepherd was returning from the mountains later than usual and spotted something strange; a huge, burly naked man covered from head to toe in thick red fur was resting on a neighbouring hill. The shepherd suspected that this out of place and strangely hirsute giant might be the thief that was plaguing the village, so the shepherd snuck past the man without being detected and ran back to the village as soon as he was out of sight..."
---
I haven't found many early accounts of Welsh Bigfoot sightings, but this one did crop up in a report on an supposed ghost at Bagillt from the
North Wales Register
of 05/06/1875. The daytime sightings of the ghost were as a gorilla which 'haunts the woods in every direction, where visible traces are to be found of his whereabouts.'
-
---
As a final offering for today's subject, I give you a tale from
Elias Owen's
Welsh Folk-Lore
:
Satan frightening a Man for gathering Nuts on Sunday: The following tale was related to me by the Rev. W. E. Jones, rector of Bylchau, near Denbigh:—
Richard Roberts, Coederaill, Bylchau, when a young man, worked in Flintshire, and instead of going to a place of worship on Sunday he got into the habit of wandering about the fields on that day. One fine autumn Sunday he determined to go a-nutting. He came to a wood where nuts were plentiful, and in a short time he filled his pockets with nuts, but perceiving a bush loaded with nuts, he put out his hand to draw the branch to him, when he observed a hairy hand stretching towards the same branch. As soon as he saw this hand he was terribly frightened, and without turning round to see anything further of it, he took to his heels, and never afterwards did he venture to go a-nutting on Sunday.
Richard Roberts told the tale to Mr. Jones, his Rector, who tried to convince Roberts that a monkey was in the bush, but he affirmed that Satan had come to him.
---
For more like this please click the image below: