DiD are one of my favourite action figure companies because of the amazing detail in their clothing and accessories. Now they have branched out into 1/12 scale with their Palm Hero range. (There is doubtless a joke to be made there but this is a family friendly blog!)
So far they have all been WWII themed, DID's speciality, but hopefully the line will last long enough to expand into new territory.
---
101st Airborne Division Ryan
Released in winter 2020, the figure came with a Matt Damon head sculpt and retailed for $80.
---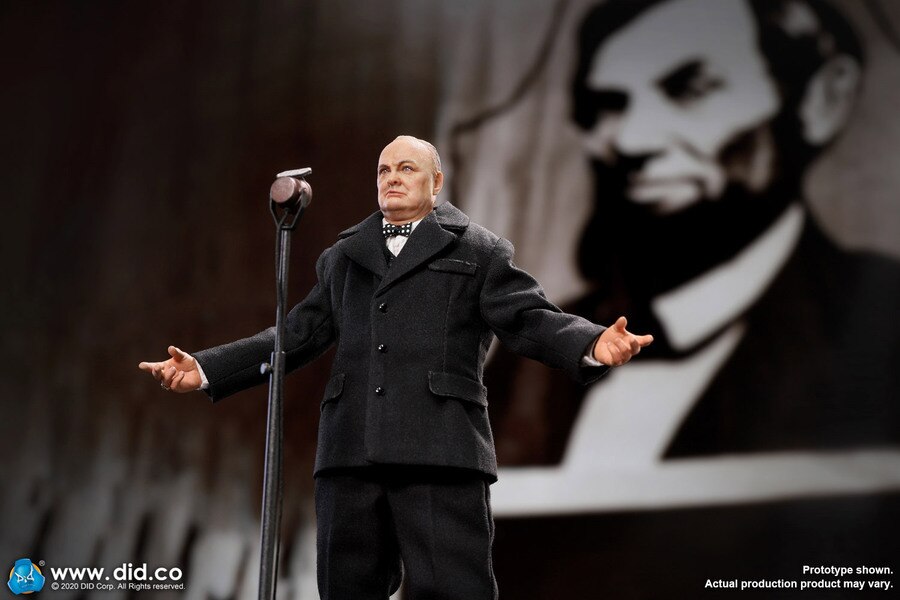 The Winston figure comes with two hyper realistic head sculpts - one with cigar and one without - and various accessories including a BBC microphone and a British bulldog on a leash. Mini Winston was released in winter 2020 and retailed for $90.
---
WWII German SS Hauptsturmführer - Michael Wittman
Scheduled for a summer 2021 release, this figure is set to retail at around $100.
---
WWII British MI6 Agent Jack