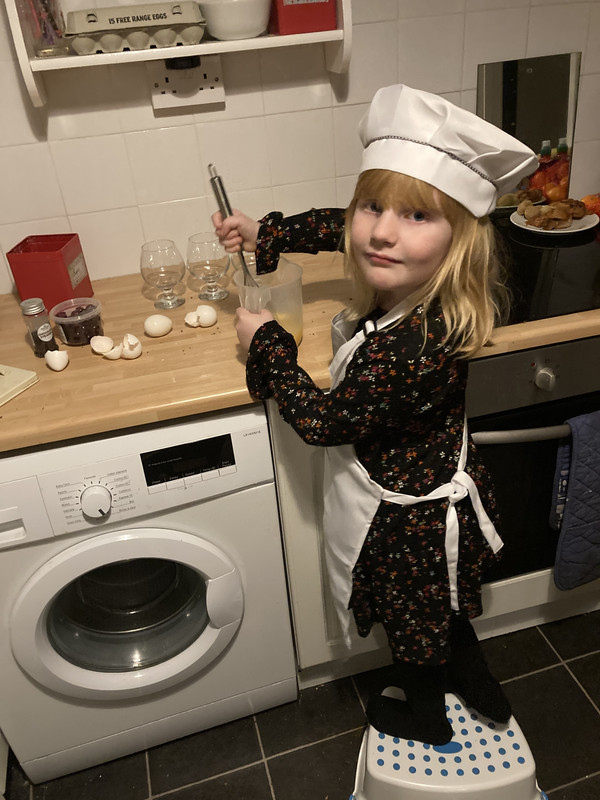 W
hen Jessica told me that today was whipped cream day I had to tell her that it would be me
H
andling the blog post for today.
Y
ou see, as sort of an expert in matters domestic, especially in the kitchen, whenever I can I like to
D
ine out on my experience, especially when that experience can be of use to various family members,
O
ther than myself. So here is a look at one of the culinary masterpieces that I've come up with in
F
our decades in the kitchen.
O
ur Daughter wanted to learn this secret, secret recipe hand down from generation to generation
O
ver through the years from grandfather to father to son, and from grandmother, to mother to
D
aughter.
B
efore I get to that chocolaty portion you should know the background to this piece of heaven.
L
ong Long ago in the kitchen of my grandparents in that wonky old house high on a hill perched looking
O
ver the city, I learned everything from how to peel potatoes, to make toast, to perfectly
G
rill steaks, and even how to cook the perfect roast, make gravy and how to rock any kind of creamy
S
auce you could think of.
D
uring this time I developed a love of food, and cooking, and being a bartender, and some of the
O
ther talents that I've spent my spare time pursuing.
T
his is something that I've tried to impart on my daughter. Cooking with my child really has become my favourite
H
obby, especially as we've been locked down for most of the year, it's been a real bond builder that
I
am thoroughly enjoying.
---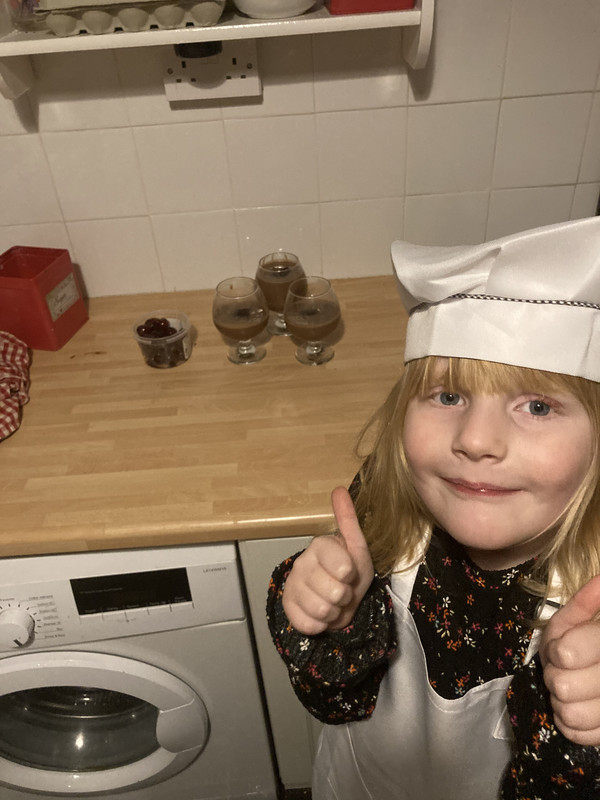 ---
★ 350 Grams of Milk Chocolate
★ 200 Ml Whipping Cream
★ 3 Eggs
★ 3 heaped Table Spoons Caster Sugar
---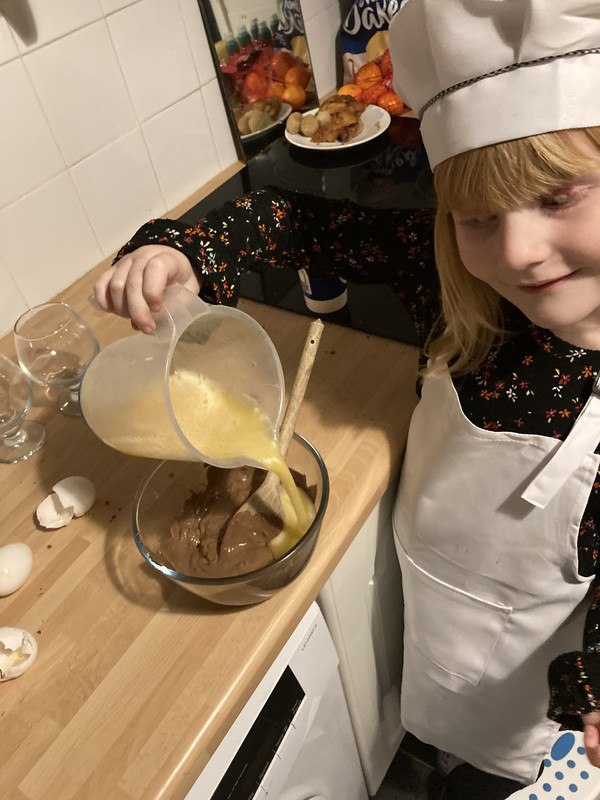 ---
Step One: Melt Chocolate in Microwave.
Step Two: Mix Sugar and Eggs, beat until stiff.
Step Three: Fold sugar egg mix into melted chocolate.
Step Four: Mix Cream in the egg, chocolate, sugar mix, stir until completely brown and smooth.
Step Five: Pour into serving dishes and refrigerate overnight (or put in the freezer for a couple of hours if you're impatient). Serve and Enjoy.
---
For more like this, please see: